Versatile areas of use
There are more applications of base plinths than you might think. BCE's plinths are finished base plinths, which significantly increases usability. They are ready to be installed immediately – no casting is required at the construction site so there's no unnecessary waiting time. The precast BCE terminals also have ready-made threads for accessories.
BCE's base plinths are suitable for both lighter and heavier constructions. They work in many different environments and on different ground surfaces and are suitable for various structures, such as, outbuildings, terraces, saunas or carports.
Described below are a few ways of using a plinth foundation. We also explain why the BCE plinths are suitable for these methods. But there are many more uses than those mentioned here. BCE's experts are happy to help you find the solution that is just right for your building.
Terrace plinths, roof plinths and the wide range of accessories made for our plinths make it easy for you to always find an alternative that suits your own specific needs.
Whatever you are building, BCE recommends you contact local building planners and industry professionals who can provide you with the right type of advice and guidance.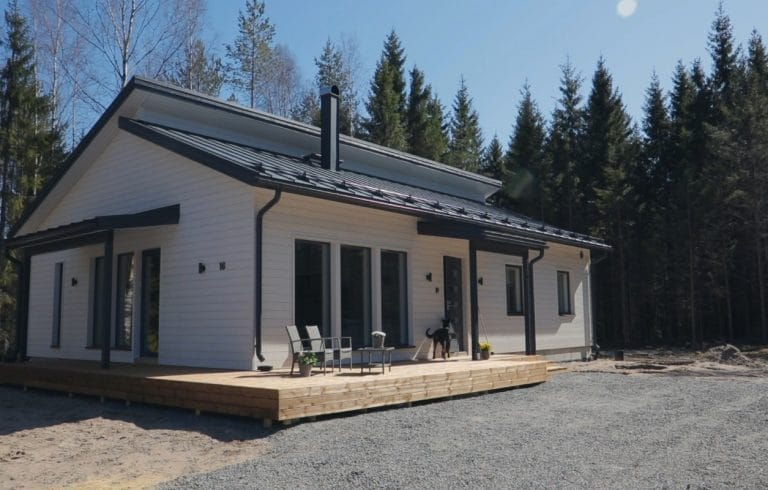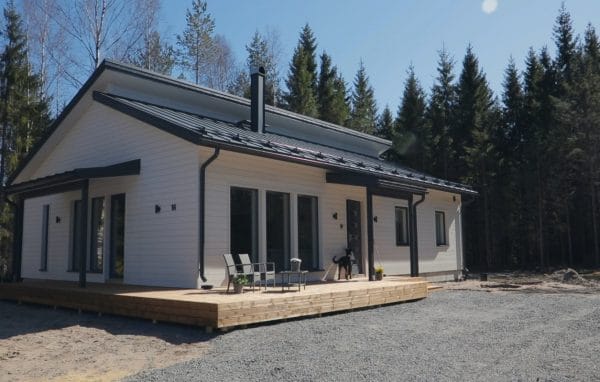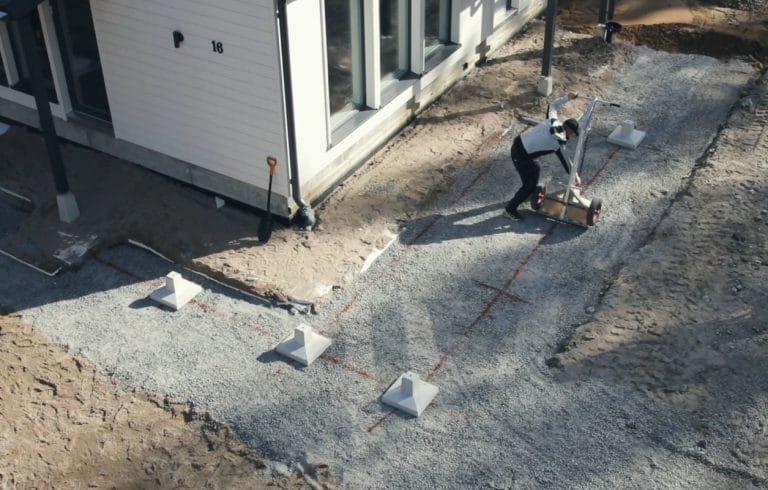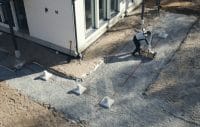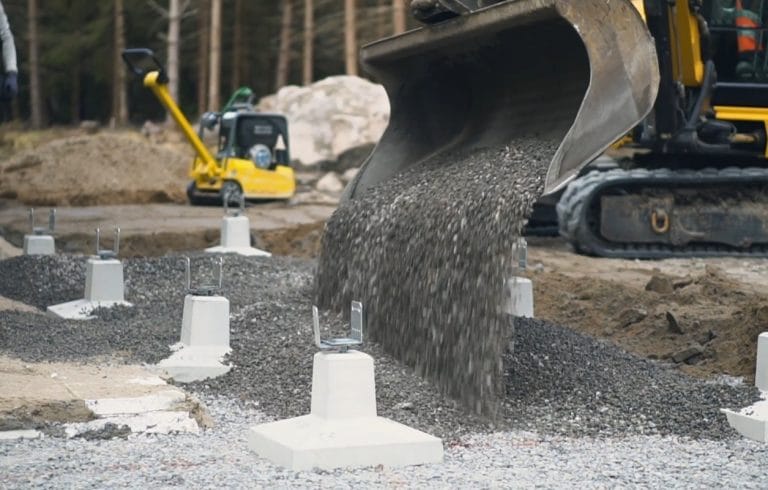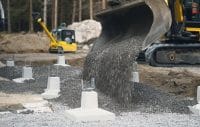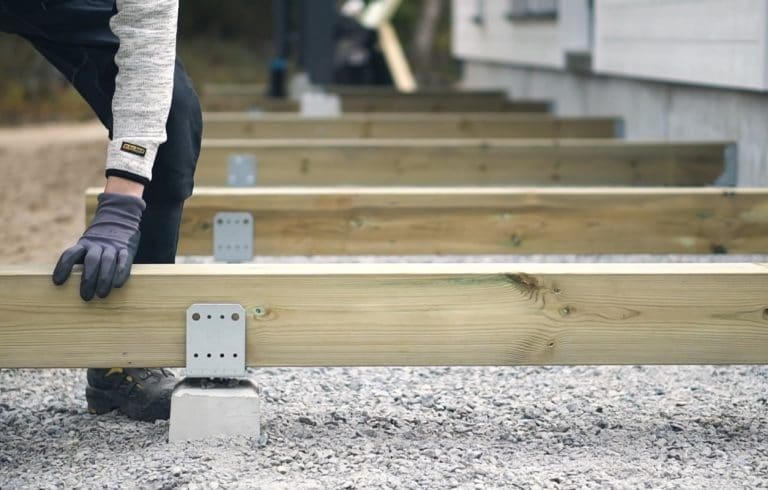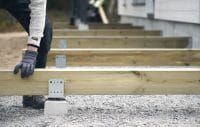 A terrace on a plinth foundation
Are you planning on building a terrace?
In new residential areas, the foundation of the terrace should be planned and completed already at the stage when the foundation for the house itself is done and the excavators are still around, an approach that guarantees to save you both time and money.
When building terraces for existing houses, you're to pay attention to the location, the weather conditions, the altitude and attachment methods. The foundation and its load-bearing capacity are also affected by whether a terrace roof is built at a later stage or whether the terrace will be glazed.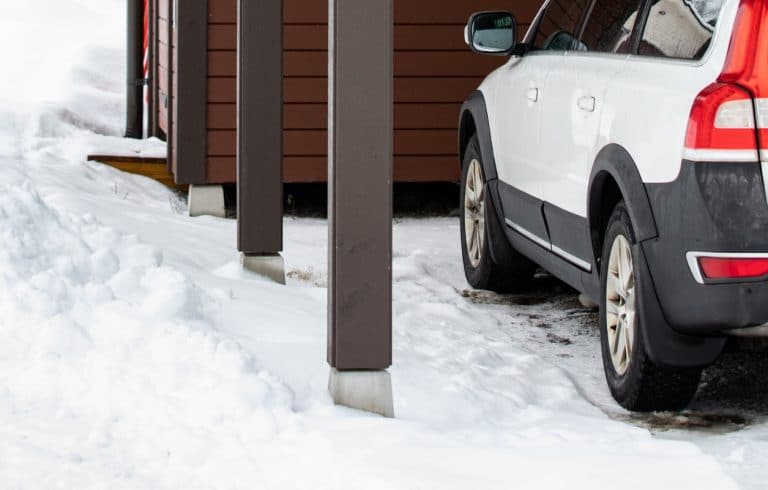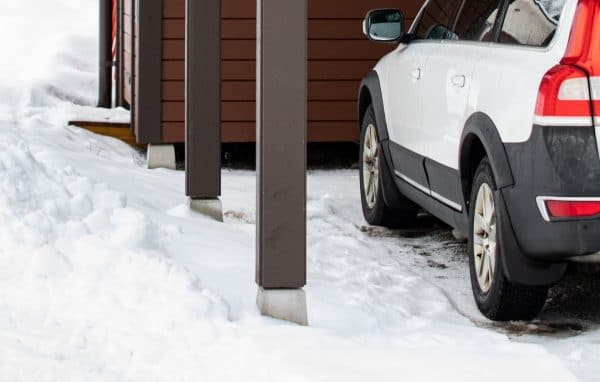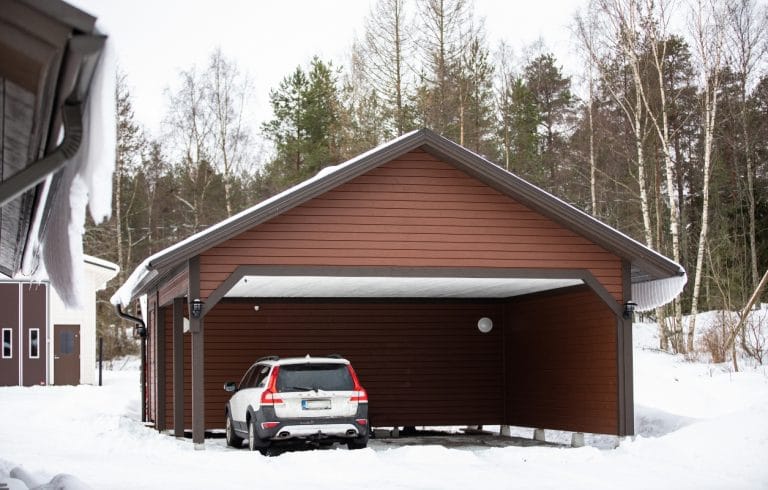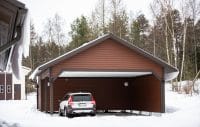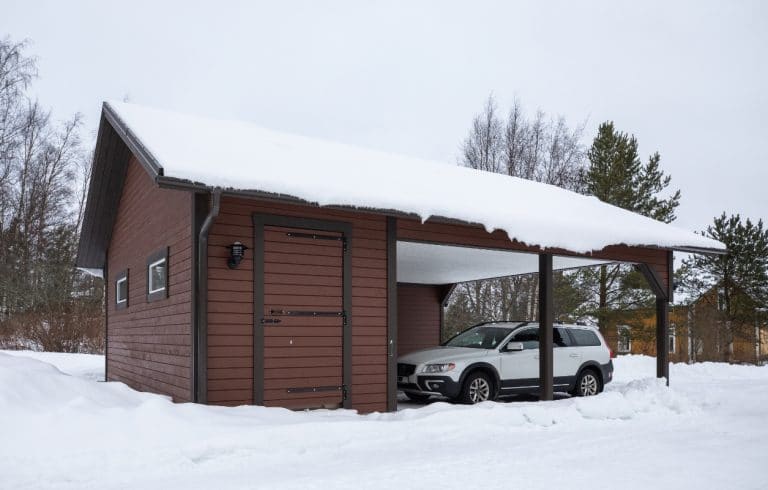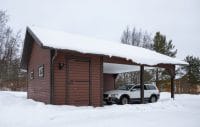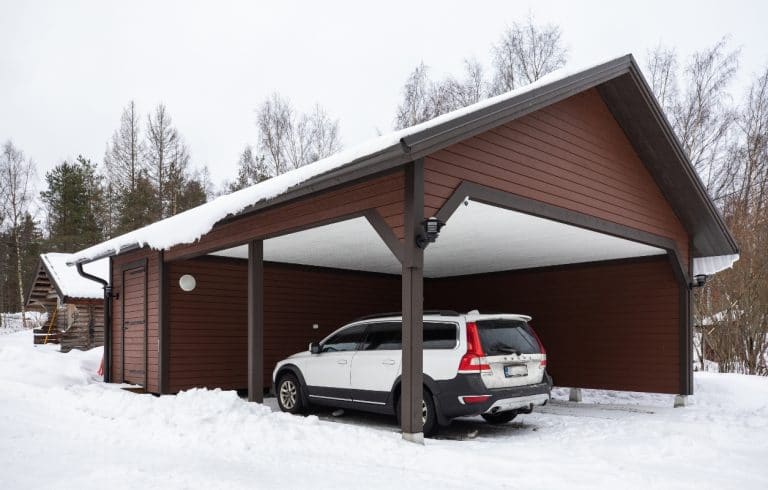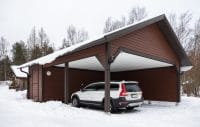 Plinth foundations for outbuildings
Do you need advice on laying the foundations for an outbuilding?
It is recommended that a building without a heating system should have a ventilated floor. Plinth foundations are a safe solution for foundations of sheds, log cabins, gazebos, playhouses, outbuildings and other buildings that need ventilated floors.
See what the BCE experts have to say about the benefits of our foundations.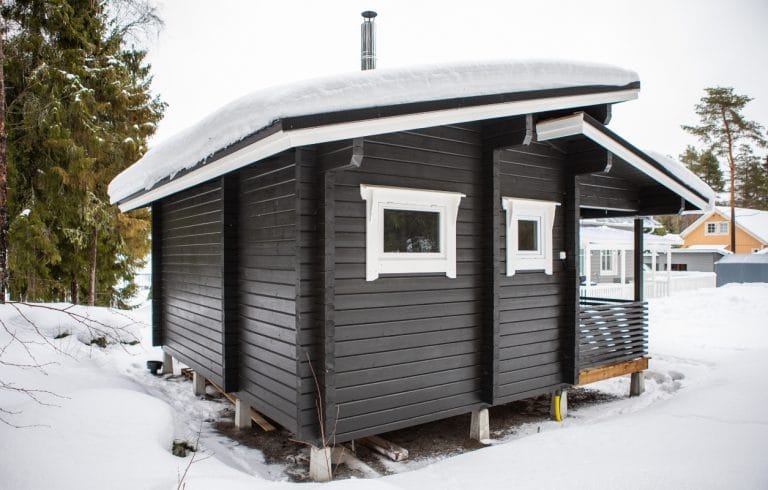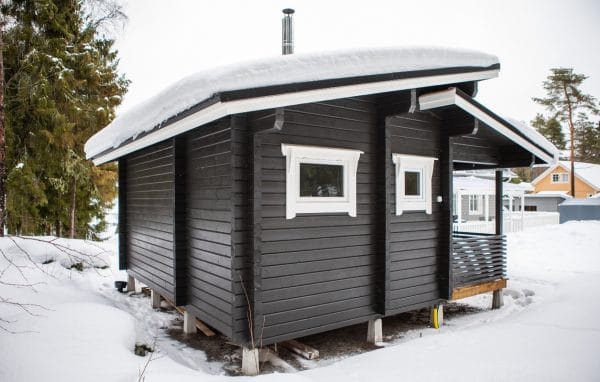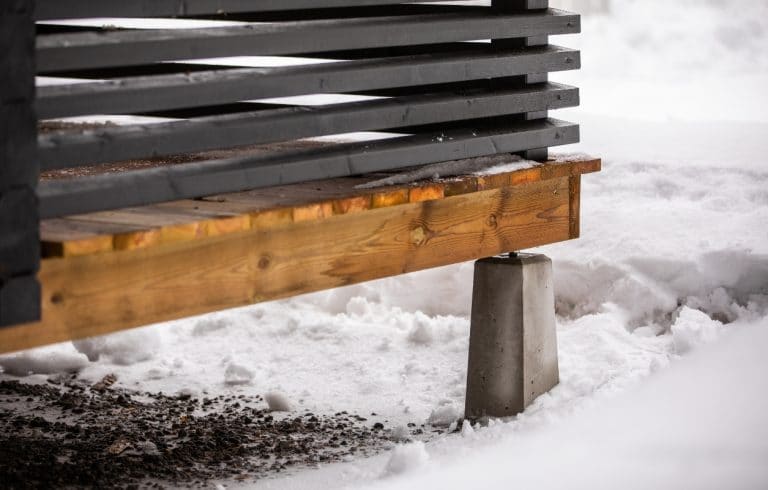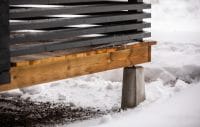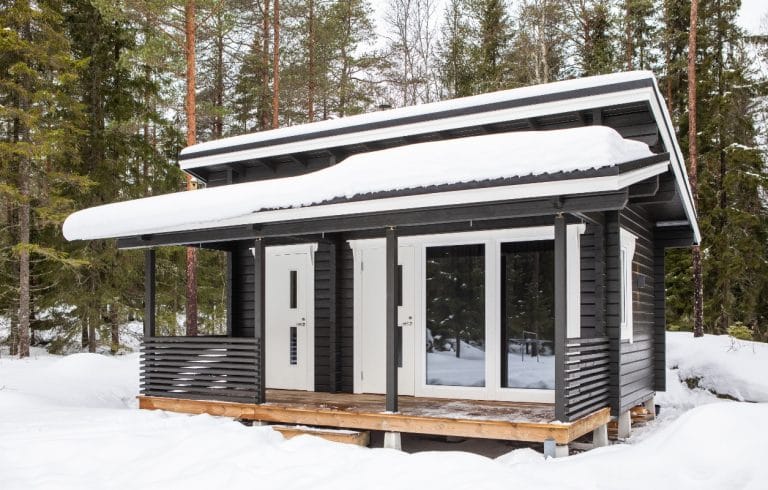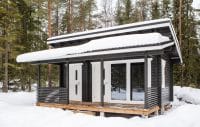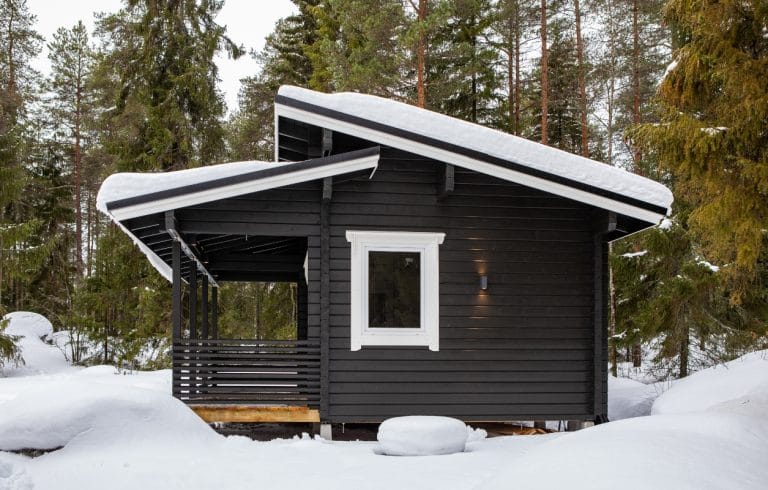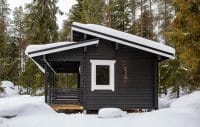 Plinth foundations for outdoor saunas
A self-made outdoor sauna is a continuing dream for many.
If you are planning on building a traditional sauna or beach sauna, it's a good idea to contemplate the choice of foundation for your building. When building an outdoor sauna, a solid foundation is needed. Choosing a proper foundation is even more important than choosing the building material.
Here you can read more about sauna construction and the laying of the foundation.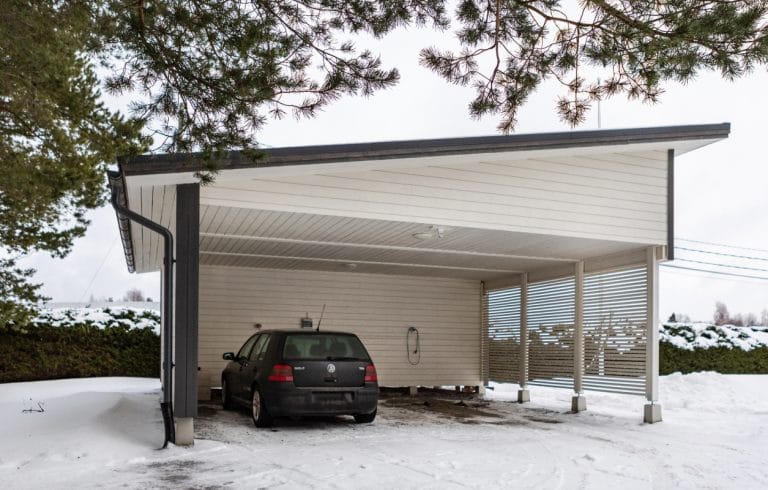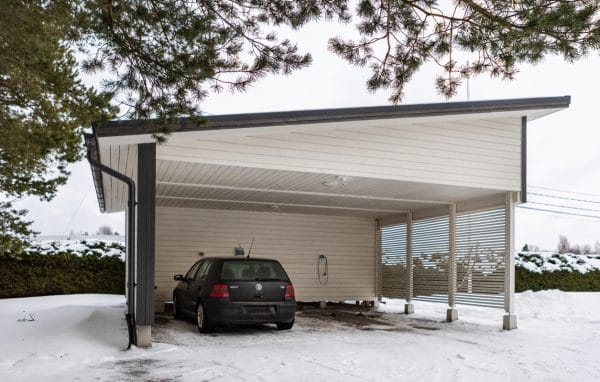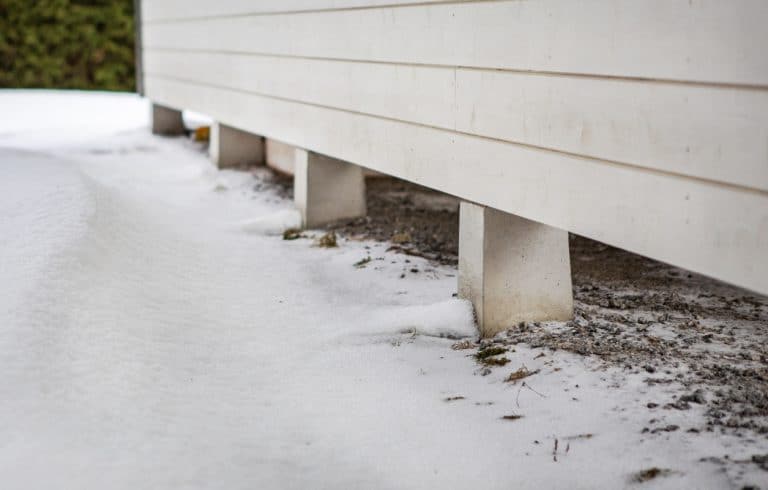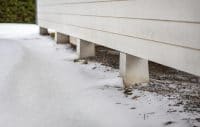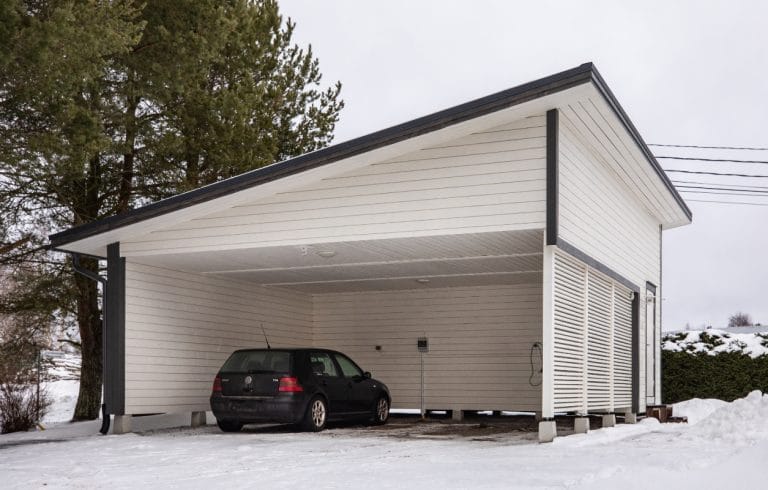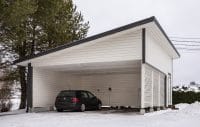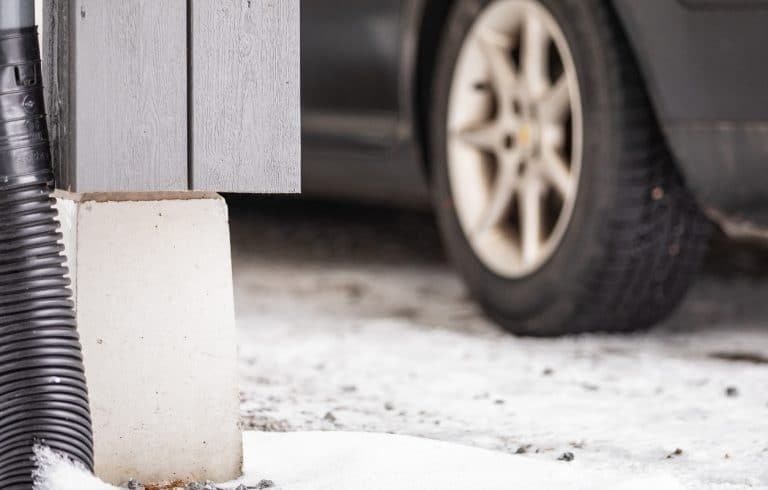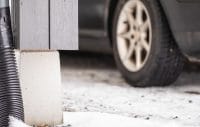 Plinth foundations for carports
Building a carport is a handy do-it-yourself project. In addition, it is relatively easy to build. You can build a carport made for one or several cars, or even a carport with a heated storage in the same building.
Making the foundation for a carport should be as easy and efficient as possible. Our prefabricated base plinths can be assembled quickly. In addition, you avoid the casting work, which is a time-consuming step. When building a carport, the base plinths are often left visible, and BCE's terminals can favorably be made visible because they are factory-made and easy on the eye!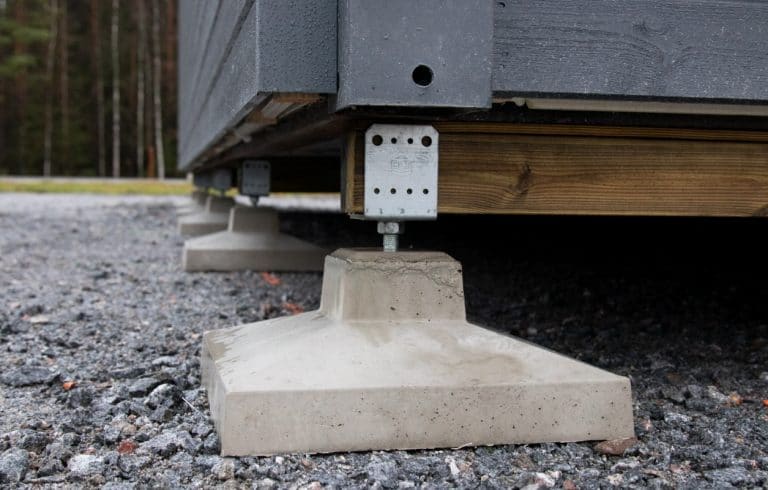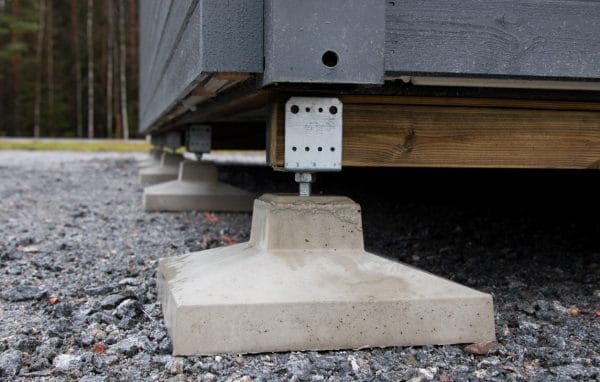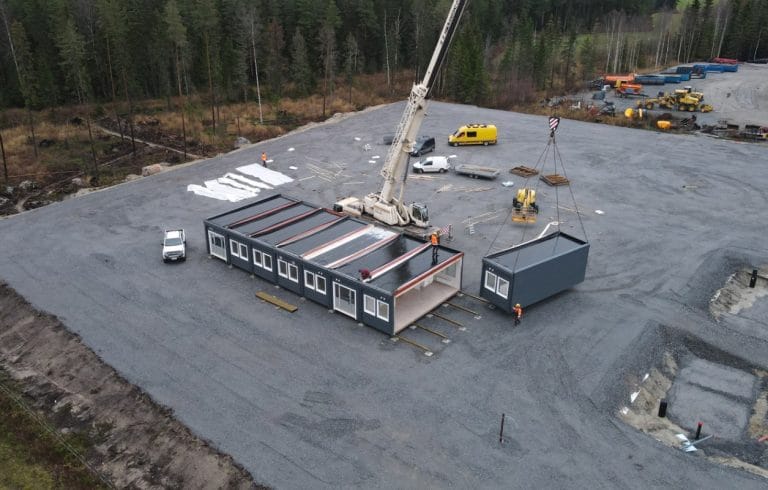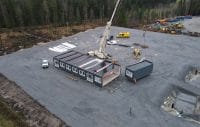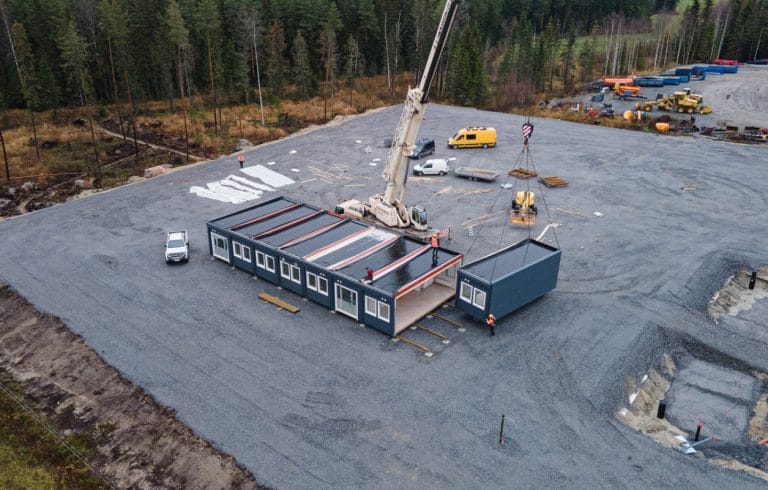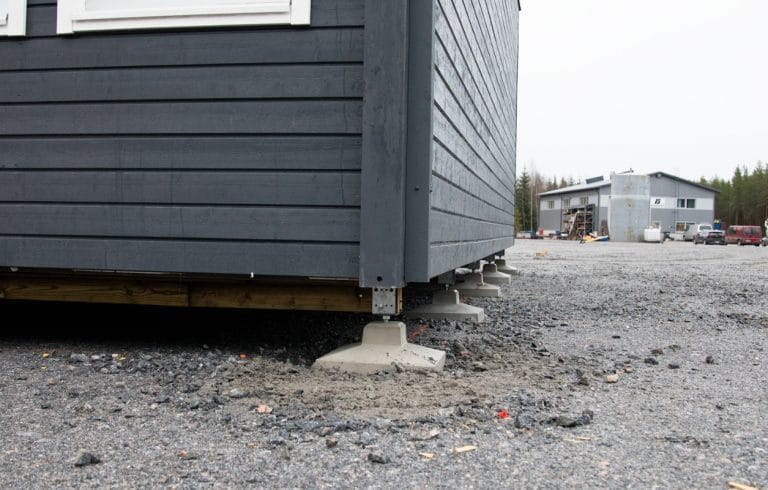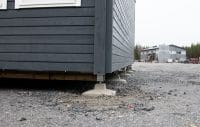 Barracks on plinth foundations
Barracks are often used as temporary housing or office space, and at construction sites. The barracks are also used for school or daycare when the actual buildings are being renovated.
An easy way of laying a foundation for a barrack is to make a plinth foundation. Using prefabricated plinths for temporary and short-term use pays off when it comes to barracks. It is extremely quick and easy to put the plinths in place, and after that the barrack is easily lifted on top of the plinths.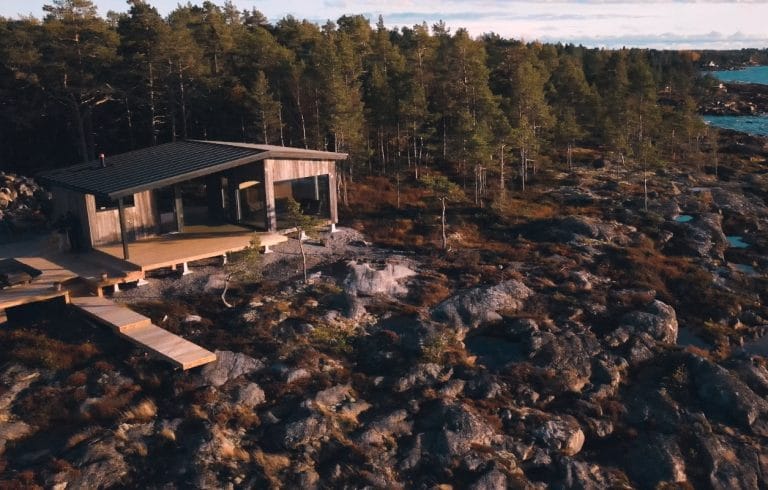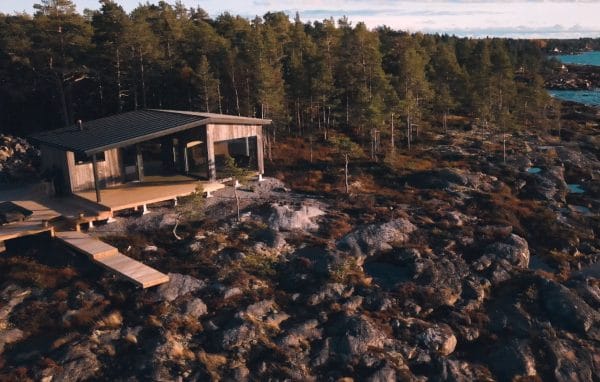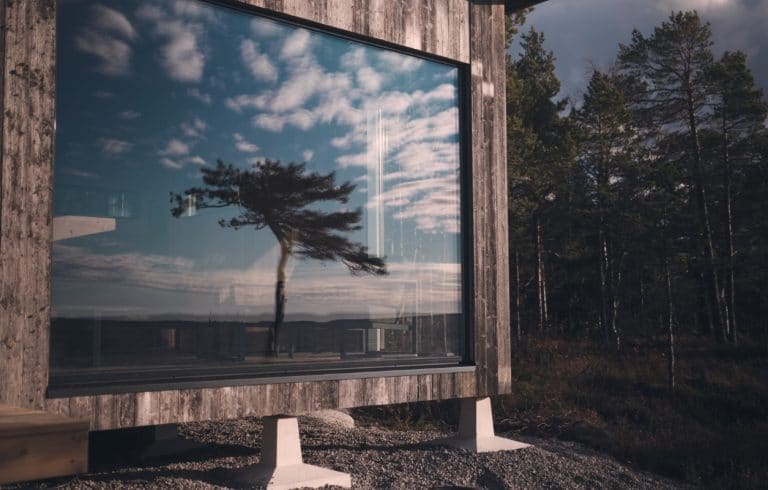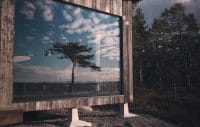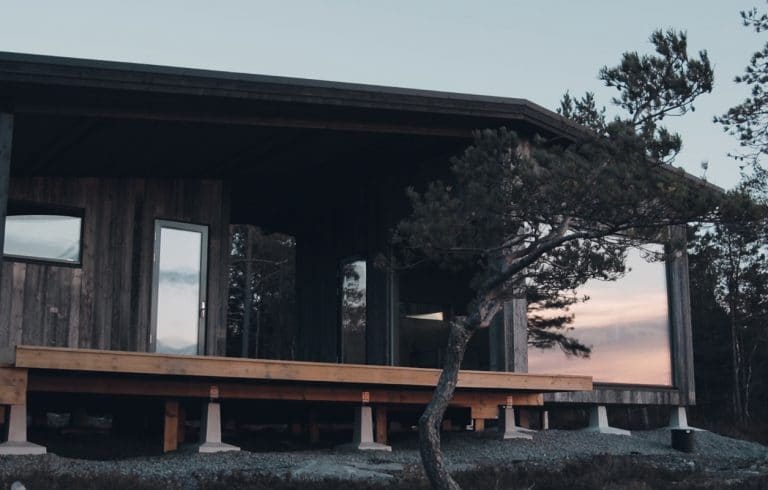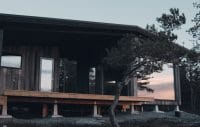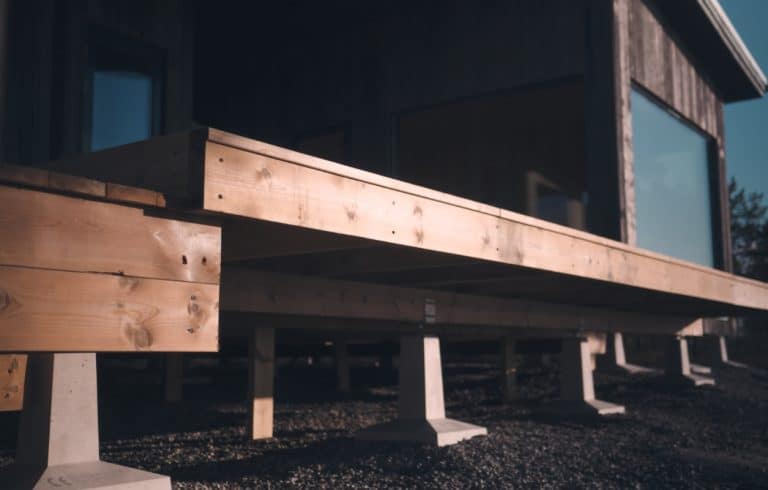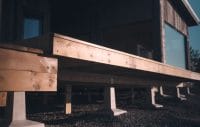 Plinth foundations for summer cottages
Base plinths that support your cottage dream!
In addition to having your own home, building a summer cottage can be one of life's dream projects. Make sure it is built on a solid foundation! BCE guarantees a steady foundation for your dreams.
Today, about a third of all new holiday residences are laid on plinth foundations. It is a stable, simple and fast solution for foundations of summer cottages, both for those built on even surfaces and for cottages built on the rocky terrain of the archipelago.
Head over to our cottage page for more information about foundations for summer cottages and the options that BCE offers.