Plinth foundations
for barracks
When making a foundation for barracks, the stability, along with a simple and quick assembly is a winning formula that we've mastered at BCE. We also make sure to deliver plinths, even when the timetable is tight, for instance when the barracks need to be put into use quickly.
The most flexible foundations on the market
The simplest, fastest and most flexible way to lay a foundation is with the help of BCE's base plinths. Finished plinths can be mounted directly on many surfaces. Foundations for barracks are produced quickly even in wintertime because the prefabricated plinths do not require any casting.
Choose an accurate and uncomplicated alternative.
Our plinths are stable, simple and quick to assemble. A wide and varied range of accessories increases the use and flexibility of BCE plinths even more. The plinths are also easy to move thanks to the lifting loop. The accessories can be used to make precise adjustments height and sideways so that the result is durable and steady.
STEP-BY-STEP GUIDE:


Laying a plinth foundation for barracks.
STEP
1
Make sure the ground is level before placing the plinths. If there is a risk of ground frost or if, for instance, the ground is unpaved, non-woven fabric and a gravel bed are recommended.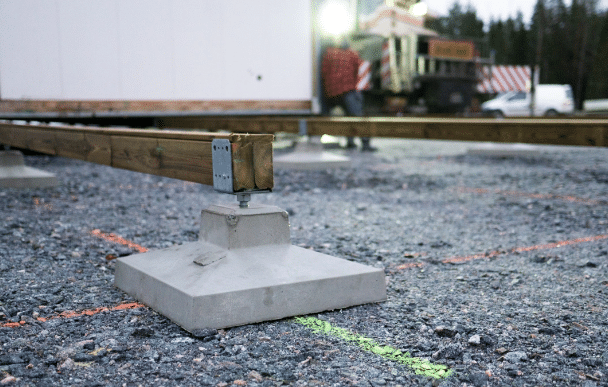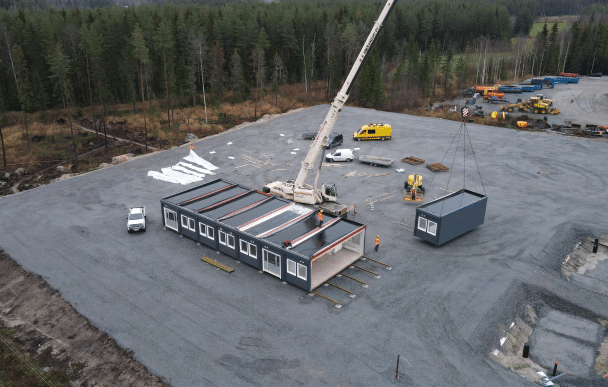 STEP
2
The barracks can be placed directly on the finished plinths, and they create a steady and durable base for the barracks. Since BCE's base plinths don't require casting on site, it is possible to make foundations for barracks in all seasons.
STEP
3
The barracks stand firmly once positioned on its plinth foundation. The plinths form a load-bearing structure that serves as a foundation which also anchors the barracks to the ground. With BCE's accessories for base plinths, correct adjustments can be made in both height and sideways to ensure that the barracks function ideally.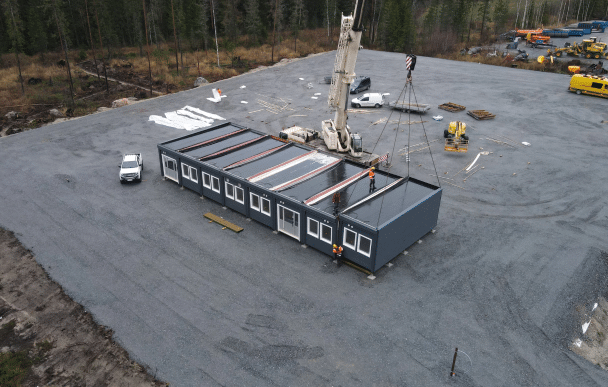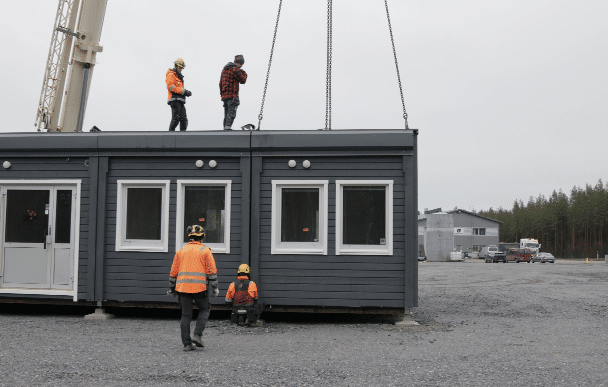 STEP
4
A safety check of the structure's stability and durability is implemented before the barracks are taken into use.